Cambridge Audio
Sinds Cambridge Audio in 1968 de iconische P40-versterker uitbracht, heeft het één eenvoudig doel nagestreefd; audioapparatuur produceren die een puur en natuurlijk geluid produceert. Geluid staat altijd op de eerste plaats bij Cambridge Audio. Het Londense bedrijf zorgt voor nieuwe standaards in de ontwikkeling en productie van audio- en hifi producten. Het vertoont al bijna vijf decennia een gestage groei. Dit dankzij de geweldige passie van het team en de wens om mooie muziek zo goed mogelijk weer te geven. De baanbrekende producten en technologieën garanderen al jarenlang het zuiverste geluid. De producten spreken voor zich en weerspiegelen datgene wat belangrijk is voor Cambridge Audio: Uitmuntend zijn in ontwerp, prestaties, kwaliteit, klanttevredenheid en waarde. De consument verrassen met mooie, gebruiksvriendelijke producten. Mensen in staat stellen van hun muziek te genieten zoals de artiest deze bedoeld heeft. Het is dan ook de missie van Cambridge Audio om muziekliefhebbers ervan te overtuigen hoeveel beter hun favoriete muziek kan klinken via hun elektronica. Welk model je ook kiest, een Netwerkstreamer, een platenspeler, CD-speler of topklasse versterker, je kunt er zeker van zijn dat het apparaat gebruik maakt van de meest recente technologie en de beste prijs/kwaliteitsverhouding biedt.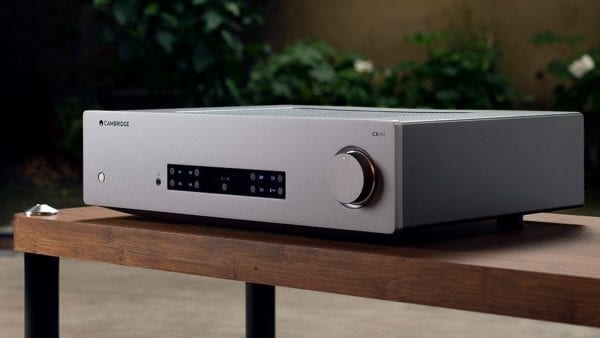 Cambridge Audio versterkers
Cambridge Audio staat bekend om haar geweldig klinkende versterkers meet een breed aanbod in diverse kwaliteitsklassen, zowel in stereo versterkers, stereo receivers, eindversterkers en phono voorversterkers als aansturing van je platenspeler.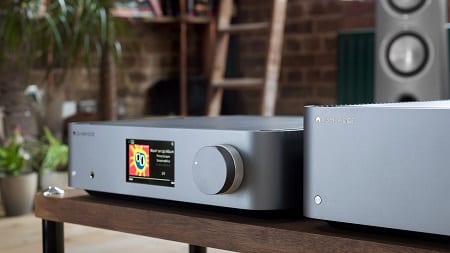 Cambridge Audio hifi bronnen
Om je hifi installatie te complementeren sluit je één of meerdere bronnen aan op je Cambridge Audio versterker. Cambridge Audio biedt hiervoor de mooiste audio streamers, cd spelers, D/A-coverters en zelfs platenspelers.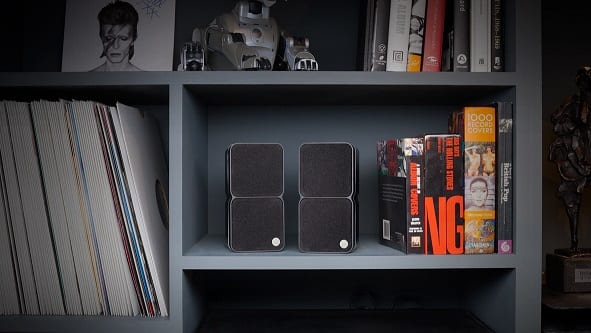 Cambridge Audio speakers
Elke ruimte vereist andere luidsprekers om het meeste uit uw opstelling te halen. Boekenplank speakers, zuilspeakers, satelliet en bluetooth speakers, het enige wat alle Cambridge Audio luidsprekers gemeen hebben, is een uitzonderlijke geluidskwaliteit.


Beleef Cambridge Audio bij iEar'
Alle modellen van Cambridge Audio zijn verdeeld over onze luisterruimtes te beluisteren, zodat we je op de best mogelijke manier kennis kunnen laten maken met de producten van Cambridge Audio.
Cambridge Audio wiki
Oprichting: 1968

Hoofdvestiging: Londen. Engeland
Cambridge Audio nieuws
Cambridge Audio links