Arcam
Arcam is een gerenommeerde audio fabrikant, gevestigd nabij de beroemde universiteitsstad Cambridge en opgericht door twee vrienden met een passie voor muziek en elektronica die elkaar tijdens hun studie ontmoetten. Zij richtten in 1976 Amplification en Recording Cambridge op. Met de introductie van de A60 versterker werd de basis gelegd voor een innovatieve en vooruitstrevende fabrikant van hi-fi en AV producten. De eerste in 1972 gebouwde Arcam versterker had een geplande productie van vijftig stuks. Het werden er dertigduizend. In de jaren die volgden, groeide het merk uit tot grootste Engelse versterker fabrikant en werd het bedrijf de grootste leverancier van hoogwaardige audio producten op hun eigen, altijd kritische thuismarkt. De producten van Arcam leveren een uitzonderlijk goede geluidskwaliteit en zijn tegelijkertijd stijlvol, maar ingetogen. Arcam bestaat om één eenvoudige reden: het best mogelijke geluid in het leven van mensen te brengen, of het nu gaat om films of favoriete muziek. Of ze nou reizen, werken of spelen, mensen moeten overal kunnen geniet van muziek uit een hele reeks bronnen. Het merk bewijst dat no-nonsense engineering wonderen kan doen als het gaat om het tot leven brengen van muziek en films. Hoe beter het systeem is, hoe meer muziek je hoort. Arcam – Bringing music and movies to life.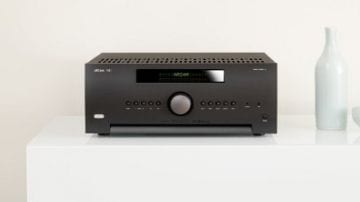 Arcam hifi
Arcam biedt een breed aanbod aan versterkers. Uniek is de klasse G technologie, waarbij alles draait om het leveren van de hoogste audio kwaliteit. Muziek zit wat dat betreft in het DNA van elke Arcam versterker en wordt weergegeven met alle detail dat het in zich heeft: precies zoals de muzikant het heeft bedoeld.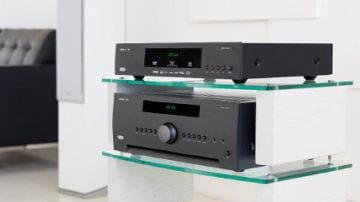 Arcam home cinema
Op home cinema gebied heeft Arcam prachtige oplossingen: AV receivers en een Blu ray speler van de beste kwaliteit. Arcam focust in de eerste plaats op geluidskwaliteit, niet alleen in surround, maar ook in stereo. Arcam heeft alles in huis om zelfs de meest verwende film- en muziekliefhebber omver te blazen.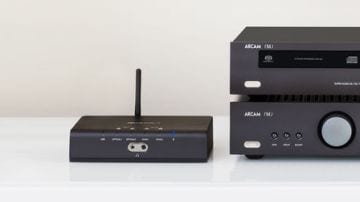 Arcam bronnen
Arcam voorziet in een audio streamer en verschillende DAC's met een kwaliteit van grote klasse (nu ook in een draadloze uitvoering). Ook een CD speler die streaming audio ondersteunt, ontbreekt niet. Compact van omvang, maar de Arcam technologie garandeert een buitengewoon niveau van detail en dynamiek.

Arcam wiki
Oprichting: 1976

Oprichter: John Dawson

Eigenaar: A&R Cambridge Ltd

Hoofdvestiging: Cambridge, England
Arcam nieuws
Arcam links